Program Spectrum Remote UR5U-8780l-TWC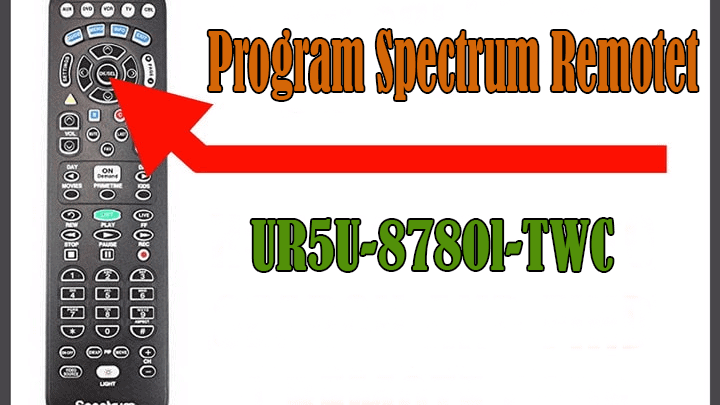 Last Updated on April 30, 2023 by Randall
Are you looking to program your Spectrum Remote UR5U-8780l here are the full details that will help you to program Spectrum Remote UR5U-8780l-TWC!
Program Spectrum Remote UR5U-8780l-TWC Step by Step
Turn on your TV.
Press and hold simultaneously for 3 seconds both the TV and A (Yellow) buttons or B (Blue) buttons, based on the column your TV brand is assigned to.
Now the TV button LED light will turn on for 30 seconds confirming that you are in the program mode.
Point the remote control at the TV and press the number button assigned to your TV brand as shown in the table (e.g. for Sharp TV, button 5 ).
If you have done the process right the TV should turn off. If it does not, press the same number button repeatedly until the TV turns off.
Once the TV has turned off, press the TV button once again to save the code. The remote control is now ready to control your TV.
Note: Repeat the same steps for other Spectrum devices.
Read also: Coby TV Remote Codes
Quick Set-up Code Tables
TVand A Button
0 RCA
1 SAMSUNG
2 SONY
3 LG
4 VIZIO
5 SHARP
6 PANASONIC
7 SANYO
8 TOSHIBA
9 PHILIPS
TV and A Button
0 COBY
1 MITSUBISHI
2 HITACHI
3 MAGNAVOX
4 JVC
5 ZENITH
6 INSIGNIA
7 EMERSON
8 WESTINGHOUSE
9 TCL
You can also download the Universal Remote UR5U-8780L user manual from here.