Samsung DVD Remote Codes – Programming your Samsung DVD Universal Remote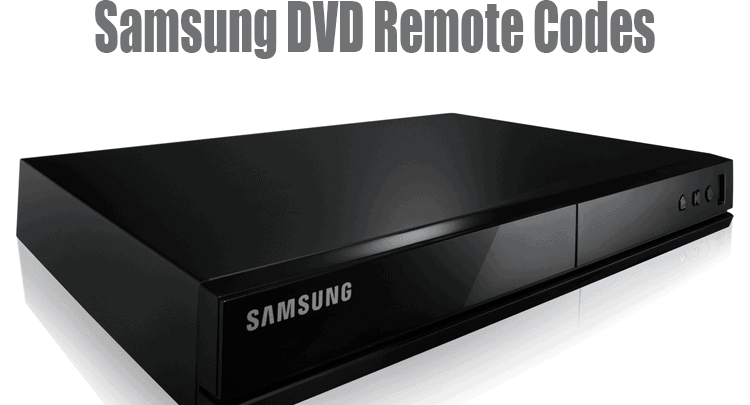 Last Updated on August 1, 2020 by Randall
Hello everyone, today we are going to talk or we can say provide Samsung DVD remote codes. Who doesn't know Samsung? It's now the most famous brand in many items such as phones, TVs, DVDs… but here we are going to talk about especially Samsung DVD.
It could happen that you lost your DVD original remote, if so just go and buy a new universal remote for your Samsung DVD, if you have it already just continue reading this article till the end you'll find a list of Samsung DVD player remote code that will help you to program your universal remote.
Read also: Blackweb Universal Remote Codes
The 5 digits Samsung DVD Remote Codes
10030
10814
11632
10110
10056
10019
10178
10032
10702
10060
10250
11581
11959
10766
10437
10702
10329
10587
The 4 digits Samsung DVD Player Remote Code
0490
0744
0820
1075
0573
0820
1936
1928
1932
How To Program Universal Remote Control For Samsung DVD
Step one: Turn on your Samsung DVD.
Step two: Look for the Prog option on your universal remote.
Step three: Wait until you see the light up on your universal remote.
Step four: Press the info button now.
Step five: Normally you'll notice that the LED light will continue to blink.
Step seven: Go now in our list above to look for the right code for your universal remote and enter it.
If your DVD shows Success that's mean you entered the correct code, if not simply try another code.
Finally, to make sure that everything has been done correctly press any button on your universal remote code and face to your Samsung DVD.
Check also: Comcast Xfinity Remote codes
If you did the above steps correctly that's good, if not you can watch this video on Youtube: